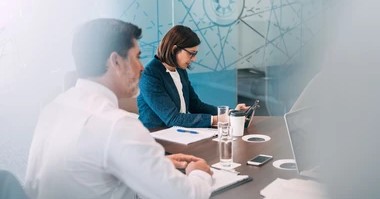 SiBa Wirtschaftskanzlei GmbH – Management Consultancy in Germany
When it comes to the formation of companies in Germany, we are the right specialist for you.
Company formation, Shelf company, Trust company
With high competence in the formation of German companies (UG, GmbH, AG) we offer a comprehensive and precise service. Years of experience make us a reliable partner. As experienced business consultants we know the needs of our customers and ensure a fast and smooth processing.
Our focus is to support you as an entrepreneur to be able to start your business quickly and without complications. Therefore, we not only offer company formations and shelf companies, but also the necessary service around, in order to be able to start with your company as fast as possible:
In addition to the commercial register application, bank account setup, tax registration, business registration, we also provide your company with a German business address with telephone number, referral of legal and tax advisors and, if desired, a managing director for your new company.
With our offer of shelf companies, either as a shelf UG, shelf GmbH or shelf AG (joint-stock company), you as a founder are able to start your business as quickly as possible. These companies are available for immediate purchase.
For various reasons, you may not want to be personally visible on the market. In this case, our various discreet trustee solutions are available to meet your desire for anonymity.
Due to our many years of experience as business consultants, we have specialized technical and insider knowledge – knowledge that cannot be found in books or on the internet.
Just give us a call – your free initial consultation is waiting for you: +49-30-770060088
Formation of companies
You would like to establish a GmbH or UG? Have it founded instead of founding it yourself: We offer UG and GmbH incorporation packages. Leave it to the professionals.
Shelf companies for immediate business
If you as a founder want to start your business activity as soon as possible, we provide you with pre-established companies (shelf company GmbH, shelf company UG) for immediate purchase.
We offer several trust packages
For personal reasons, setting up a trust company is a legal procedure. Experts consider this form perfect and it is increasingly used by entrepreneurs. We will be glad to help you to establish your anonymous company. To establish a company anonymously in Germany, a serious and experienced approach is required. We, the SiBa Wirtschaftskanzlei GmbH, offer you the desired trustee service.