Shelf Company GmbH Germany
Buy shelf company GmbH in Germany – immediately capable of doing business
German GmbH shelf company with bank account, opening balance sheet, tax number already applied, optional registered office in Berlin, optional with managing director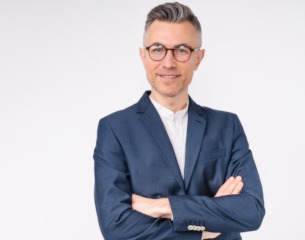 Take off with a German shelf company: buy instead of founding
What makes a German shelf company GmbH so interesting?
You can of course also set up a company yourself in the form of a German GmbH (limited liability company). Experience has shown that starting a new company will take a lot of time and effort, and it won't be any cheaper in the end. Make use of our experience. We specialise in the formation of companies in Germany and Austria. Take over, i.e. buy an already established 'prepared' shelf company from us and you will be legally competent in a short time. This allows you to start your business activity in Germany at short notice.
You can't get to market faster than this solution. Instead, focus on building your business, which is difficult enough.
Since we are constantly establishing companies like a GmbH, we know all the pitfalls and know how to communicate efficiently with the authorities and other parties involved (notary, commercial register, tax office, etc.). There is no faster way to get a GmbH off the ground. Starting a new company from scratch would cost valuable time.
What distinguishes our German shelf company GmbH?
Foundation
The notarial establishment of the German shelf company GmbH and all formalities have been completed, the notary fees for all establishment formalities have been paid by us. Thus, the GmbH is founded by us in advance (therefore shelf company GmbH).
Commercial register
The registration for the German commercial register at the responsible local court in Germany has taken place and the GmbH is entered in the commercial register, the fees have been paid.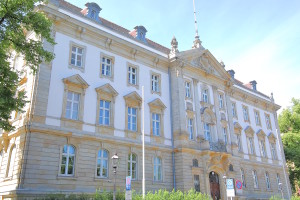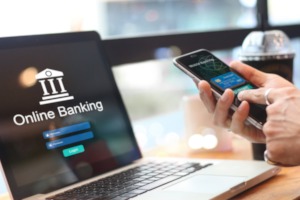 Bank account
The GmbH's bank account at a German bank branch (with a German IBAN) has been opened, the share capital of € 25,000 is fully paid in and the account remains with the bank for the GmbH even after the purchase. We have paid all bank charges. The completeness of the share capital is bindingly promised and proven by the current bank statement at the notary appointment. The capital is freely available to the GmbH even after the takeover. No costs were charged to the GmbH, so that the amount is available without restrictions.
Freedom from encumbrances
The German shelf company GmbH has not been active so far. Apart from the formalities of the establishment, it has not taken any action. There are therefore no legal issues (e.g. obligations) and it is completely unencumbered.
Tax office
The German tax office tax identification number has been requested at the tax office. After the purchase, the tax office will be informed of the new status of the GmbH and you will receive the activation of the so-called sales tax signal at short notice.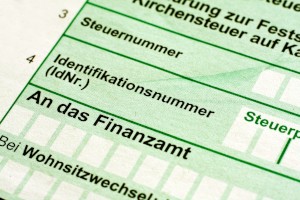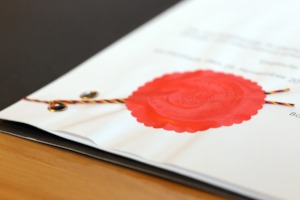 Notary appointment
We prepare the notary appointment for the takeover (purchase of the GmbH shelf company) for you. The quickest way to do this is to have a notary appointment in Berlin that we have pre-booked in advance. We have regular, pre-booked notary appointments. There is no faster way to get a notary. You can also choose a notary of your choice. At the notary appointment, the new name of the GmbH (company name), the business purpose and, if applicable, the new address of record of the company will be determined. You will of course receive all the foundation documents and the account details.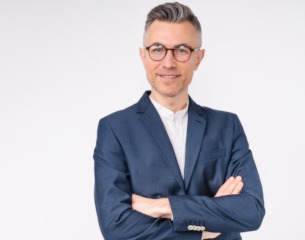 Take off with a German shelf company:
buy instead of founding

Here you can access or download the order form online. It can be filled out directly and then printed or saved. Before you send it to us (gladly as scan by email) you need to sign it please.
Compare our shelf companies with other solutions
See the difference and the advantage of the companies we have created.
Our offer: buy a German shelf company from us
The purchase price of a German GmbH shelf company is:
3.000 € + 25.000 € bank balance = 28.000 €
(tax-free according to § 4 UStG)
Please note: The purchase price of the shelf company consists of the company's share capital and the administration fees (purchase price = fees + share capital). The purchase price covers all notary and formation costs of the shelf company up to the time of sale. The notarial and court costs of the transfer are always borne by the buyer.
We work for you nationwide. Your company can therefore take up residence at any location in Germany. Even if you are personally located outside Germany, this is not a problem. You can order the booking of a GmbH shelf company online from the comfort of your home. To do so, please fill out the order form and send it to us.
Additional options
On request with managing director
You can keep the company's existing managing director for the time being (with a corresponding fee agreement). As a result, the company remains fully capable of acting without interruption, even externally. You are welcome to replace the managing director with your own managing director (e.g. yourself) at a later date.
The monthly fee for the GmbH Managing Director is € 1,250 plus VAT. The fee is settled directly between your company and the GmbH managing director on a monthly basis. The costs for this are fully deductible for tax purposes as operating costs.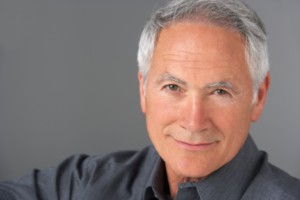 On request with registered office in Berlin
A demanding business environment often requires an appropriate external presentation of your company. But you don't have to rent an entire office right away. The GmbH shelf company was founded with a registered office in Berlin and has a Berlin business address (headquarters). If you wish, you can leave the company at its current address in Berlin for as long as you want. You simply conclude a lease agreement with us.
With this additional option, we offer you a fully-fledged business location (registered office) with extended service in Berlin:
We offer you an address in a renowned, southern district of Berlin.
The company is already entered in the Commercial Register at this address. A transfer to another district court is not necessary, so that valuable time is saved.
Only a limited number of GmbH limited liability companies are registered at this address.
Same is the registration with the tax office and trade office at this address.
Your company sign will be attached.
We receive your mail and forward it several times a week. Obviously important mail can also be scanned and transmitted electronically.
You will receive up to two telephone lines, which you can forward free of charge to a landline or mobile number in Germany or to a landline number out of 18 other countries (please ask for a country list).
A meeting room is available for customer reception at an additional cost.
You can use a workstation by the hour for a surcharge.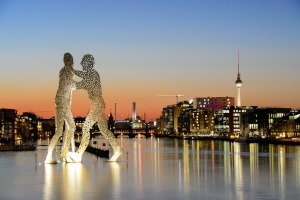 Your business address will thus serve as a representative company address on all your business papers, business cards and website. There is no easier way to start your business in Germany.
The monthly costs for rent and the listed service are € 350 plus VAT.
If you do not use this option, the company can be transferred to any address in Germany. You must then provide this location, see business address in Questions and Answers.
Legal Notes: For legal reasons, we must again expressly point out that the service provided by SiBa Wirtschaftskanzlei GmbH relates exclusively to the sale of the shelf company. Additional services (such as advice) are only owed if there is a separate written agreement. For legal reasons, we are not allowed to provide legal or tax advice. If you have a particular motivation or purpose in purchasing the shelf company, please consult your lawyer or tax advisor.
You still have questions?
This is quite normal: we will be happy to advise you about our services. Get in touch with us: