GmbH Trust Company Formation
Anonymous GmbH with trustee shareholder
Establishment of a GmbH trust company, with a trust managing director and registered office if requested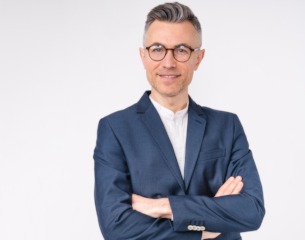 Establish a new trust GmbH (limited liability company) with us
There can be various reasons for when a Trust GmbH (German limited liability company) with a trustee shareholder and/or a trustee managing director has to be established for an entrepreneurial new start.
Example reasons could include
commercial reasons (e.g. new product launch, business expansion)
competition reasons (e.g. establishment of a new or different brand)
business expansion to Germany
family reasons
personal reasons
or else for completely different reasons
Establish a trust company
Exactly for these or similar backgrounds we, the SiBa Wirtschaftskanzlei GmbH, offer a special GmbH trustee service, which makes sense for many businesses. Whether it is because of commercial, competition or other business reasons or because you simply want to remain anonymous. If, for example, you or your old company had to file for insolvency and it is difficult to make a new start. Your identity is not recorded in the public commercial register. The trusteeship is considered a private matter between you and us.
The trusteeship we offer for the Trust GmbH includes the following services
After receipt of the order and payment, the GmbH trustee provided by us establishes the commissioned trust GmbH with the company name of your choice and according to your specifications. Together with the GmbH trustee, we organise and supervise the complete process at our notary up to the registration in the commercial register. After the notarisation, you will receive from the notary all notarisations as well as the notarial trust agreement for your protection. Thus, you are then legally capable with your new company. The trustees provided by us are entities with a proper business reputation.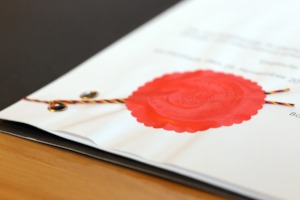 The trustee for your trust limited liability company
A GmbH trustee provided by us acts for you, i.e. he becomes the GmbH shareholder (company owner) in the commercial register. You are of course the owner, the so-called trustor, and you will receive a notarised trust agreement for your company for your protection. Thus, you can dispose of your anonymous company without any restrictions. The GmbH trustee may hire you or a person named by you as managing director for the company if you like. We can support you in drawing up the employment contract. Then you can conduct and decide on business in the name of the company yourself.
Business account at a German bank for your Trust GmbH
As part of the trustee service, you are guaranteed to receive a genuine German business account with online access, German IBAN, PIN and TAN and everything that goes with a business account, for your new Trust GmbH. You alone can decide who else should have access to the account (the GmbH trustee has no access). The business account will be opened in the name of the company, and the GmbH trustees provided by us have a proper credit rating.
Immediately after the receipt of the order, we will set up the online bank account and arrange and clarify everything for you in advance. Thus, it is not necessary to appear in person for a bank interview.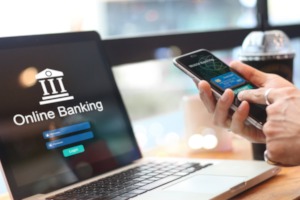 We ask you not to abuse this service, otherwise we will withdraw from the GmbH trustee service without ifs and buts.
The cost of the anonymous GmbH limited liability company trust package described above will be:
1,340.00 € plus 19% VAT 254.60 € = Total amount 1,594.60 €
plus the outstanding share capital contribution in the amount of 25,000 €
The monthly fee for the GmbH trustee shareholder amounts to 250 € plus VAT
Please note: Our fee does not include the share capital or the fees incurred (notary, commercial register, trade office).
We incorporate for you nationwide in all German cities. Your company can therefore take up residence at any location in Germany. Even if you are personally located outside Germany, this is not a problem. You can order the booking of a GmbH trust company online from the comfort of your home. To do so, please fill out the order form and send it to us. We will call you and discuss the order and all your questions concerning the GmbH trust company package. In most cases, correspondence by phone or email is sufficient.
Additional options
Position of a GmbH trustee managing director
As an additional option, we will be happy to provide you with a GmbH trustee managing director with a proper credit rating for your trust company. The GmbH trustee managing director stands in for you in the commercial register and represents your trust company to the outside world. You are appointed as an authorised representative of the Trust GmbH and receive a power of attorney from which it follows that you are the authorised representative of the managing director in the name of the company and may transact businesses. If you would like to book this additional option of a GmbH trustee managing director, then an additional monthly fee will be charged.
The monthly fee for the GmbH trustee managing director is € 1,250 plus VAT. The fee is settled directly between you and the GmbH trustee managing director on a monthly basis. The costs for this are fully deductible for tax purposes as operating costs.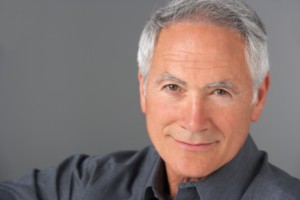 On request with registered office in Berlin for your trust GmbH
A demanding business environment requires a proper external presentation of your company. But why rent an entire office right away?
With this additional option, we offer you a fully-fledged business location (registered office) with extended service in Berlin:
We offer you an address in a renowned, southern district of Berlin.
Only a limited number of GmbH limited liability companies are registered at this address.
The company will be entered in the Commercial Register at this address.
Same is the registration with the tax office and trade office at this address.
Your company sign will be attached.
We receive your mail and forward it several times a week. Obviously important mail can also be scanned and transmitted electronically.
You will receive up to two telephone lines, which you can forward free of charge to a landline or mobile number in Germany or to a landline number out of 18 other countries (please ask for a country list).
A meeting room is available for customer reception at an additional cost.
You can use a workstation by the hour for a surcharge.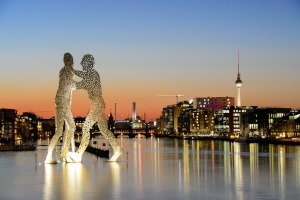 Your business address will thus serve as a representative company address on all your business papers, business cards and website. There is no easier way to start your business in Germany.
The monthly costs for rent and the listed service are € 350 plus VAT.
If you do not use this option, the company can be transferred to any address in Germany. You must then provide this location, see business address in Questions and Answers.
Legal Note: For legal reasons, we are not allowed to provide legal or tax advice. If you have a special motivation or purpose in setting up your company, please contact your lawyer or tax advisor.
You still have questions?
This is quite normal: we will be happy to advise you about our services. Get in touch with us: