Shelf Company GmbH with Trustee Service
Shelf company GmbH with trustee service – immediately capable of doing business
Trustee shareholder, bank account, opening balance sheet, tax registration, optional managing director, optional registered office Berlin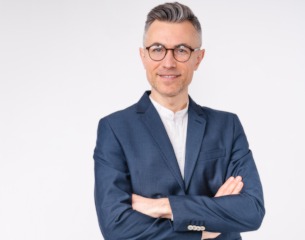 Get started with a shelf company with trustee service: buy instead of founding
There can be various reasons when a Trust GmbH (German limited liability company) with a trustee shareholder and/or a trustee managing director has to be established for an entrepreneurial new start.
Example reasons could include
commercial reasons (e.g. new product launch, business expansion)
competition reasons (e.g. establishment of a new or different brand)
business expansion to Germany
family reasons
personal reasons
or else for completely different reasons
Buy a shelf company with trustee service
Exactly for these or similar backgrounds we, the SiBa Wirtschaftskanzlei GmbH, offer a special GmbH trustee service, which makes sense for many businesses. Whether it is because of commercial, competition or other business reasons or because you simply want to remain anonymous. For instance, if you or your old company had to file for insolvency and it is difficult to make a new start. Your identity is not recorded in the public commercial register. The trusteeship is considered a private matter between you and us.
Advantages of the shelf company GmbH
Because the shelf company is already established and registered in the commercial register, you can immediately work with the shelf company after the purchase (notary appointment) and are capable of doing business. The shelf company has a bank account in which the share capital is fully paid in and is available to the company without restriction.
The trustee shareholder
A trustee, provided by us, already stands as a shareholder (owner) for you in the commercial register. By taking over the company shares, you become the owner, the so-called trustor. For your security, a notarial trust agreement is concluded. Thus you dispose 100%, unrestricted, over your anonymous company. If you wish, the trust partner will employ you or a person named by you.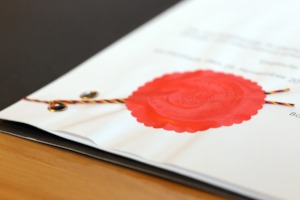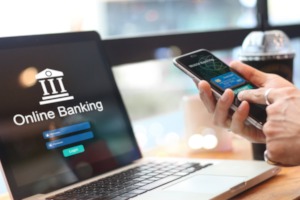 Business account
A German business account with online access, PIN and TAN, a card and everything that goes with a business account is already available. The share capital of € 25,000 has been paid up and is available to the company in full. After taking over the company, you will be given access to the account. This is a business account in the name of the company. This means that operational payment transactions are immediately possible for you.
Tax number and opening balance
The opening balance is already available and the tax number has been applied for the company at the tax office. After the allocation of the tax number, the business can be started immediately. You can then achieve your entrepreneurial goals faster, start without lengthy administrative procedures and waiting times, and be quickly capable of business.
Freedom from encumbrances
We guarantee that the GmbH offered to you for sale has never been in business and therefore has no liabilities (debts). This is also part of the notarial purchase contract.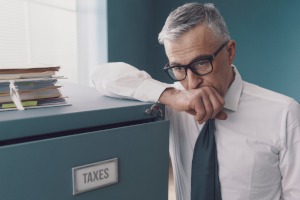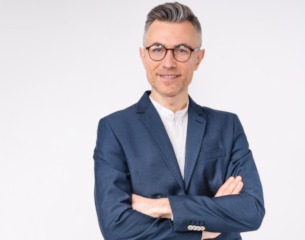 Take off with a German GmbH shelf company with a trustee service:
buy instead of founding
Compare our shelf companies with other solutions
See the difference and the advantage of the companies we have created:
Our offer: buy a GmbH limited liability company with trustee service from us
The purchase price of this trust company GmbH – shelf company is:
3,000 € + 25,000 € bank balance = 28,000 €
(tax-free according to § 4 UStG)
The monthly fee for the GmbH trustee shareholder amounts to 250 € plus VAT
Please note:
The purchase price of the GmbH shelf company consists of the company's share capital and the administration fees (purchase price = fees + share capital). The purchase price covers all notary and formation costs of the shelf company up to the time of sale. The notarial and court costs of the transfer, as well as the notarial trust agreement between the trustor and the trustee, are always borne by the buyer.
Additional options
On request with trustee managing director
A trustee managing director with creditworthiness, provided by us, is already registered for you in the commercial register and represents your anonymous company externally. You are appointed as the authorised representative of your company and receive a power of attorney, which states that you are the authorised representative of the managing director in the name of the company and may act in business.
The monthly fee for the Trustee Managing Director is € 1,250 plus VAT. The fee is settled directly between your company and the GmbH trustee managing director on a monthly basis. The costs for this are fully deductible for tax purposes as operating costs.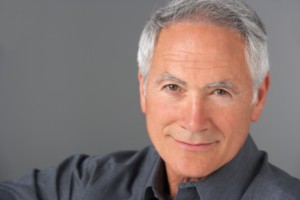 Advantage of this solution over other shelf companies
Mention should be made here of the actual immediate ability to act with your new company (GmbH). This is not always the case with other shelf company solutions. The new managing director would only be partially able to act until they are entered in the commercial register. It would not be possible to use the existing business account for operational payment transactions immediately. According to the Money Laundering Act, the new managing director must first identify themself to the bank. The so-called KYC (Know Your Customer) check at the bank, which is then still required, can take a few days.
On request with registered office in Berlin
A demanding business environment often requires a proper external presentation of your company. But you don't have to rent an entire office right away. The GmbH shelf company was founded with a registered office in Berlin and has a Berlin business address (headquarters). If you wish, you can leave the company at its current address in Berlin for as long as you want. You simply conclude a lease agreement with us.
With this additional option, we offer you a fully-fledged business location (registered office) with extended service in Berlin:
We offer you an address in a renowned, southern district of Berlin.
The company is already entered in the Commercial Register at this address. A transfer to another district court is not necessary, so that valuable time is saved.
Only a limited number of GmbH limited liability companies are registered at this address.
Same is the registration with the tax office and trade office at this address.
Your company sign will be attached.
We receive your mail and forward it several times a week. Obviously important mail can also be scanned and transmitted electronically.
You will receive up to two telephone lines, which you can forward free of charge to a landline or mobile number in Germany or to a landline number out of 18 other countries (please ask for a country list).
A meeting room is available for customer reception at an additional cost.
You can use a workstation by the hour for a surcharge.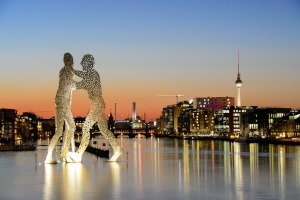 Your business address will thus serve as a representative company address on all your business papers, business cards and website. There is no easier way to start your business in Germany.
The monthly costs for rent and the listed service are € 350 plus VAT.
If you do not use this option, the company can be transferred to any address in Germany. You must then provide this location, see business address in Questions and Answers.
You don't need a trustee service but just want a pure shelf company?
Then see our offers here: