Foundation service: GmbH formation
Foundation service: GmbH formation
GmbH Formation in Germany: All formation formalities, notary appointment, commercial register application, bank account, opening balance sheet, tax filing, business registration, optional business location: fast and reliable GmbH formation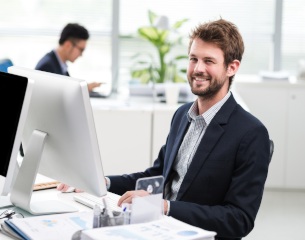 Company Foundation service: have a company founded instead of founding one yourself in Germany
Have a GmbH company founded instead of founding one yourself in Germany
You can set up a company yourself in the form of a German GmbH (limited liability company). Experience has shown that setting up a new company on your own will take a lot of time and effort, and it won't be any cheaper in the end. You can contact a lawyer or tax advisor, mostly only sample contracts are pulled out of the drawer, and the costs are probably excessive.
Make use of our experience: We specialise in the formation of companies in Germany. We also support you in complex projects, e.g. founding holding structures.
Since we are constantly establishing companies like a UG or GmbH here in Germany, we know all the pitfalls and know how to communicate efficiently with the authorities and other parties involved (notary, commercial register, tax office, etc.). We set up your GmbH safely and quickly.
The only faster solution is the purchase of a GmbH Shelf Company.
How do we establish your German GmbH?
Preparation
We discuss with you the company name you want and the business purpose of the company. You tell us who will be the shareholder (owner) of the company and who will be the managing director.
We ask you to provide us with all the data and documents needed for the notary appointment and prepare them for the notary. Based on this information, the notary will prepare all the necessary documents (articles of association, list of shareholders, commercial register application of the company).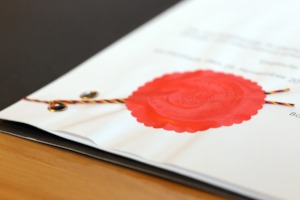 Notary appointment of the GmbH foundation
The fastest way is via a notary appointment already arranged by us in Berlin. We have regular, already booked notary appointments. There is no faster way to get a notary.
We organize the notary appointment and supervise the complete notarial processing. After the notarisation you will receive the deeds of the company from the notary. Even if the notary appointment takes place in Berlin, the company can have its registered office anywhere in Germany.
Bank account
We prepare for you the opening of the bank account at a German bank, with German IBAN. The managing director only has to legitimize himself. This is easily possible via an online identification, which we prepare for you and assist you with. Thus, no on-site bank appointment with a bank employee is necessary.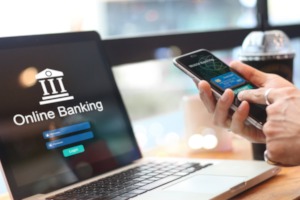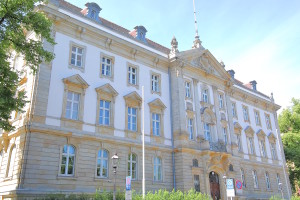 Commercial register
After the confirmation of the share capital payment, the application to the German Commercial Register is made by the notary. We supervise the application to the Commercial Register and the payment of the fee to the Commercial Register. You will then receive notification of the company's entry in the Commercial Register from the Commercial Register. A deliverable business address for the company is mandatory for this.
Tax office
We prepare the tax registration with the relevant German tax office on your behalf. Your German company will then receive the tax number from the tax office. We also apply for the VAT ID for your company.
Business registration
On your behalf, we carry out the registration of the company at the competent trade office.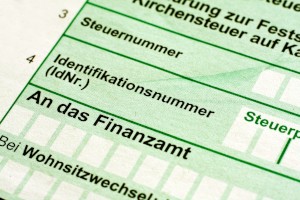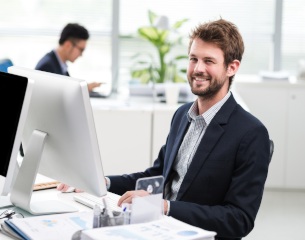 Company start-up service:
Have a company founded instead of founding one yourself

Here you can access or download the order form online. It can be filled out directly and then printed or saved. Before you send it to us (gladly as scan by email) you need to sign it please.
The above described GmbH incorporation will cost you:
1.340,00 € plus 19% Vat 254,60 € = Total Amount 1.594,60 €
plus the outstanding share capital contribution (min. 12.500 €)
Please note: Our fee does not include the share capital or the fees incurred (notary, commercial register, trade office).
We incorporate for you nationwide in all German cities. Your company can therefore take up residence at any location in Germany. Even if you are personally located outside Germany, this is not a problem. You can order the booking of a GmbH company formation online from the comfort of your home. To do so, please fill out the order form and send it to us. We will call you and discuss the order and all your questions concerning the GmbH formation package. In most cases, correspondence by phone or email is sufficient.
Additional options
On request with registered office in Berlin
A demanding business environment often requires an appropriate external presentation of your company. But you don't have to rent an entire office right away.
With this additional option, we offer you a fully-fledged business location (registered office) with extended service in Berlin:
We offer you an address in a renowned, southern district of Berlin.
Only a limited number of GmbH limited liability companies are registered at this address.
The company will be entered in the Commercial Register at this address.
Same is the registration with the tax office and trade office at this address.
Your company sign will be attached.
We receive your mail and forward it several times a week. Obviously important mail can also be scanned and transmitted electronically.
You will receive up to two telephone lines, which you can forward free of charge to a landline or mobile number in Germany or to a landline number out of 18 other countries (please ask for a country list).
A meeting room is available for customer reception at an additional cost.
You can use a workstation by the hour for a surcharge.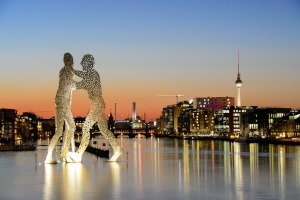 Your German business address will thus serve as a representative company address on all your business papers, business cards and website. There is no easier way to start your business in Germany.
The monthly costs for rent and the listed service are € 350 plus VAT.
If you do not use this option, the company can be founded at any address in Germany. You must then provide this location, see business address in Questions and Answers.
Legal Note: For legal reasons, we are not allowed to provide legal or tax advice. If you have a particular motivation or purpose in purchasing the shelf company, please consult your lawyer or tax advisor.
You still have questions?
This is quite normal: we will be happy to advise you about our services. Get in touch with us: